Retro Gaming
Remember those computer systems and accompanying games from the 80's? Playing International Karate and other such great games on the Commodore 64, but also trying to write (with various degrees of success) own games is what got me into engineering and computer science in the first place.
For the younger generation, this might not be familiar at all. Luckily there are user groups all over the world keeping these old machines going and providing others with a chance to see and play those games.
Today, the "Pelikasetti", or "Game Cartridge" retro gaming club organized an open retro gaming event at the University of Applied Sciences here in Vaasa. The event displayed some of the 70 -, 80 - and 90-century consoles and home computers with playable games. Some of the machines present: the Commodore 64, NES, SNES, MSX, Sega Master System, TurboGrafx 16, Sega Mega Drive, Nintendo 64,Amstrad CPC, Amiga 1200, Sega Saturn, and Atari 2600.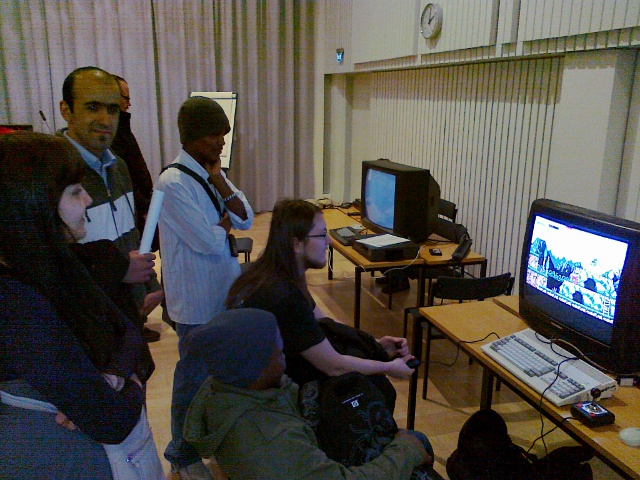 Amiga 1200 in the foreground - Philips MSX in the back.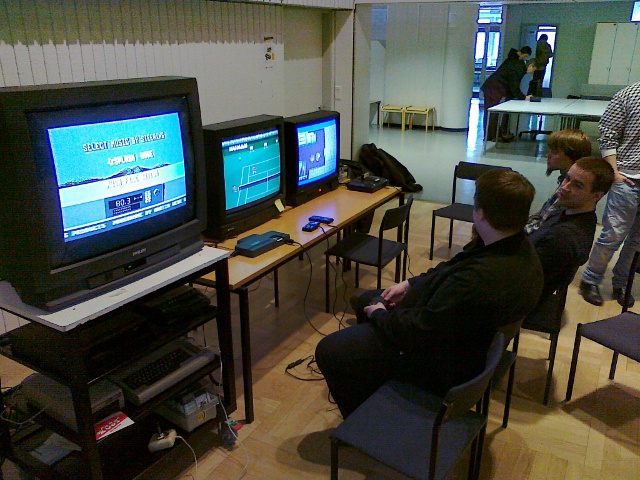 Commodore 64, TurboGrafx 16 and SEGA Mega Drive
"Pelikasetti" was established in 2007. It has about 15 active members. The club has a public group on Facebook as well as more traditional forum.
UPDATE: Video