Last Class
These guys below are right now third year students in the Technology and Communication department at VAMK. They are also my last group of students (at least, for the time being).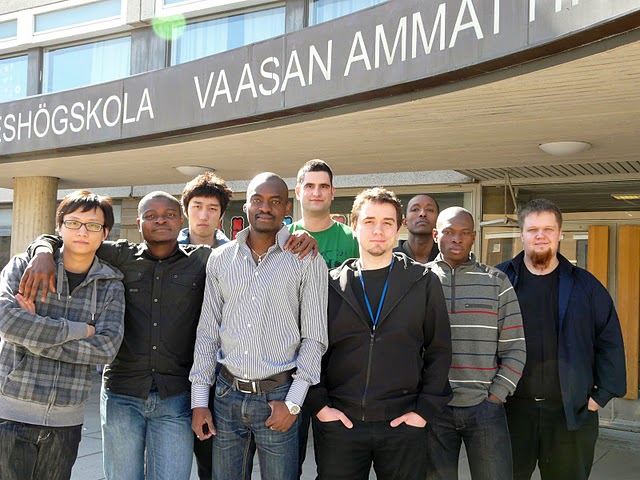 I'm embarking on rather large career change, which means I won't be teaching for at least a year, possibly longer. When my students found out, they decided to organise a little goodbye event, with lunch and a great present which is currently decorating my living room (also, my wife loved the flowers :-) - thanks guys!
It also means these guys won't have me as their thesis supervisor - some are probably glad for that :-)
I would like to wish all of them a great final year, a good final thesis, and success in their future lives!