GPS Tracker and Kickstarter
Ah, this first blog entry of 2013 occurred a little later than I anticipated, but I've been too busy. As you may know by now, our Kickstarter project did not manage to get to the amount of funding we were aiming at. The reasons for this are most likely the lack of media attention (we tried hard though), and perhaps the total amount needed was too high. We also believe the project wasn't crazy enough compared to certain other Kickstarter projects to grab enough attention :-)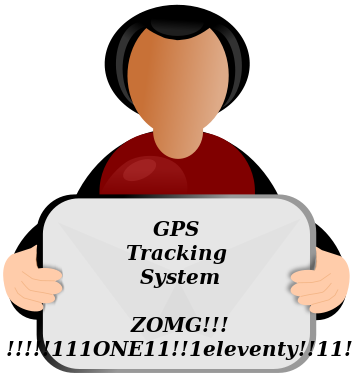 None the less, we are continuing with the tracker - funding or not. We will have to scale back the scope a little, meaning in practice that the mobile apps will need to be put on a back burner, and development pace will slow down a little. The initial target market is also not going to be Europe and North America directly, although we will try to open a couple web stores where customers will be able to buy the trackers.
In fact... the first trackers for interested parties will be on sale by the end of this month through our website at WRD System. The people that backed our project at Kickstarter will be given priority. Now, there are some very important caveats:
We have a very limited number of units. Initially probably only 10. Yes, 10. That's it. We need the rest ourselves.
These are not the final production version, but a late Beta. We expect them to be fully operational, but there can be some minor glitches.
We don't have a manual ready yet, so you have to be able to figure them out from email with instructions and common sense.
Stay tuned for updates at WRD Systems...